EPA to propose repealing Obama-era rule on greenhouse gas emissions
5 months ago renewcom 0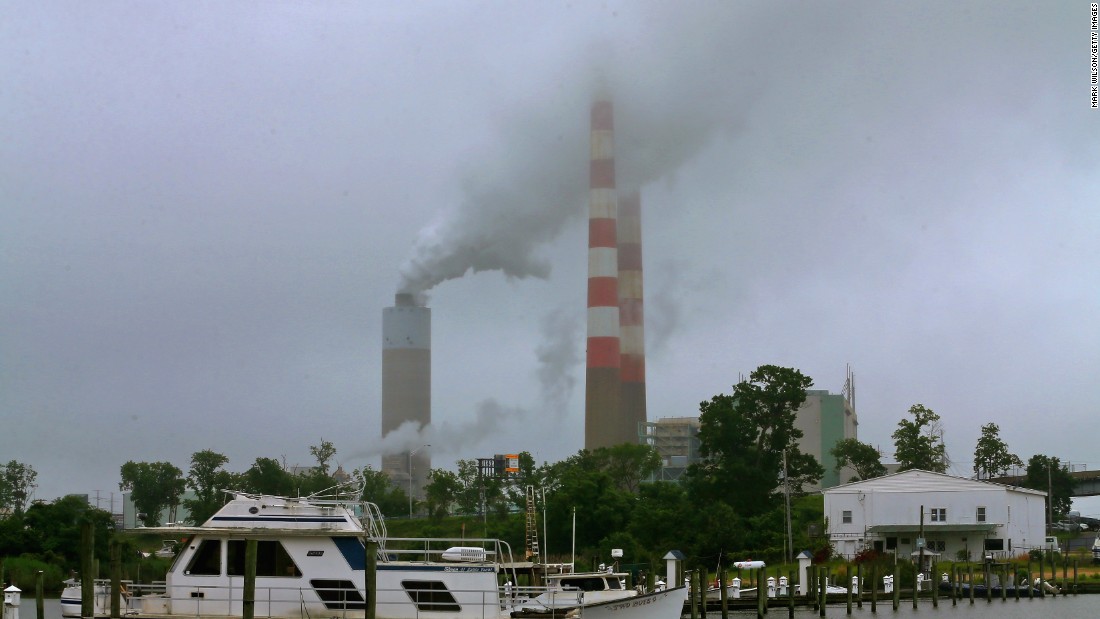 Washington (CNN)The Environmental Protection Agency plans to propose the repeal of a sweeping Obama-era rule on power plants meant to curb greenhouse gas emissions, according to a leaked proposal obtained by CNN.
The text of the proposal says it is the outcome of President Donald Trump's executive orders calling for the review of the Clean Power Plan and questions the legality of the original rule.
"Under the interpretation proposed in this notice, the CPP exceeds the EPA's statutory authority and would be repealed," the proposal reads. "The EPA welcomes comment on the legal interpretation addressed in this proposed rulemaking."
The proposal also says the EPA has yet to determine whether it will create an additional rule on the regulation of greenhouse gases.
Bloomberg News first reported on the repeal proposal.
In April, Trump signed an executive order to review and possibly eliminate the EPA's plan to cut power plants' greenhouse gas emissions. The order rescinded previous analysis of the plan's benefits.
When asked at the time on Fox News about the health consequences of doing away with the Clean Power Plan, EPA Administrator Scott Pruitt ducked the question and focused on how the plan would cost jobs. He argued the plan was bureaucratic overreach.
"As much as we want to see progress made with clean air and clean water, with an understanding that we can also grow jobs, we have to do so within the framework of what Congress has passed," Pruitt said.
Nevertheless former EPA employees have reacted harshly to the planned repeal of the rule. Obama's EPA administrator, Gina McCarthy, called the proposal "just plain backwards."
"A proposal to repeal the Clean Power Plan without any time line or even a commitment to propose a rule to reduce carbon pollution, isn't a step forward, it's a wholesale retreat from EPA's legal, scientific and moral obligation to address the threats of climate change," McCarthy said in a statement Friday.
She added, "The Supreme Court has concluded multiple times that EPA is obligated by law to move forward with action to regulate greenhouse gases, but this administration has no intention of following the law. They are denying it just as they are denying the science. They're using stall tactics to defer action, ignoring the courts and the demands of the American people."
Douglas Dockery, a department chairman at the Harvard T.H. Chan School of Public Health and a scientist who coauthored some of the most influential studies on air pollution, said in March that Trump's executive order will ultimately cut short thousands of American lives.
Pruitt, who filed numerous lawsuits against federal regulations during his time as Oklahoma's attorney general, has made clear his interest in giving more weight to regulated industries. He has questioned much of the data around environmental regulation and climate change.
"The citizens just don't trust that EPA is honest with these numbers," Pruitt told The Wall Street Journal in February. "Let's get real, objective data, not just do modeling. Let's vigorously publish and peer-review science. Let's do honest cost-benefit work. We need to restore the trust."
Read more: http://www.cnn.com/2017/10/07/politics/clean-power-plan-repeal-proposal/index.html